Eloise's Last Wish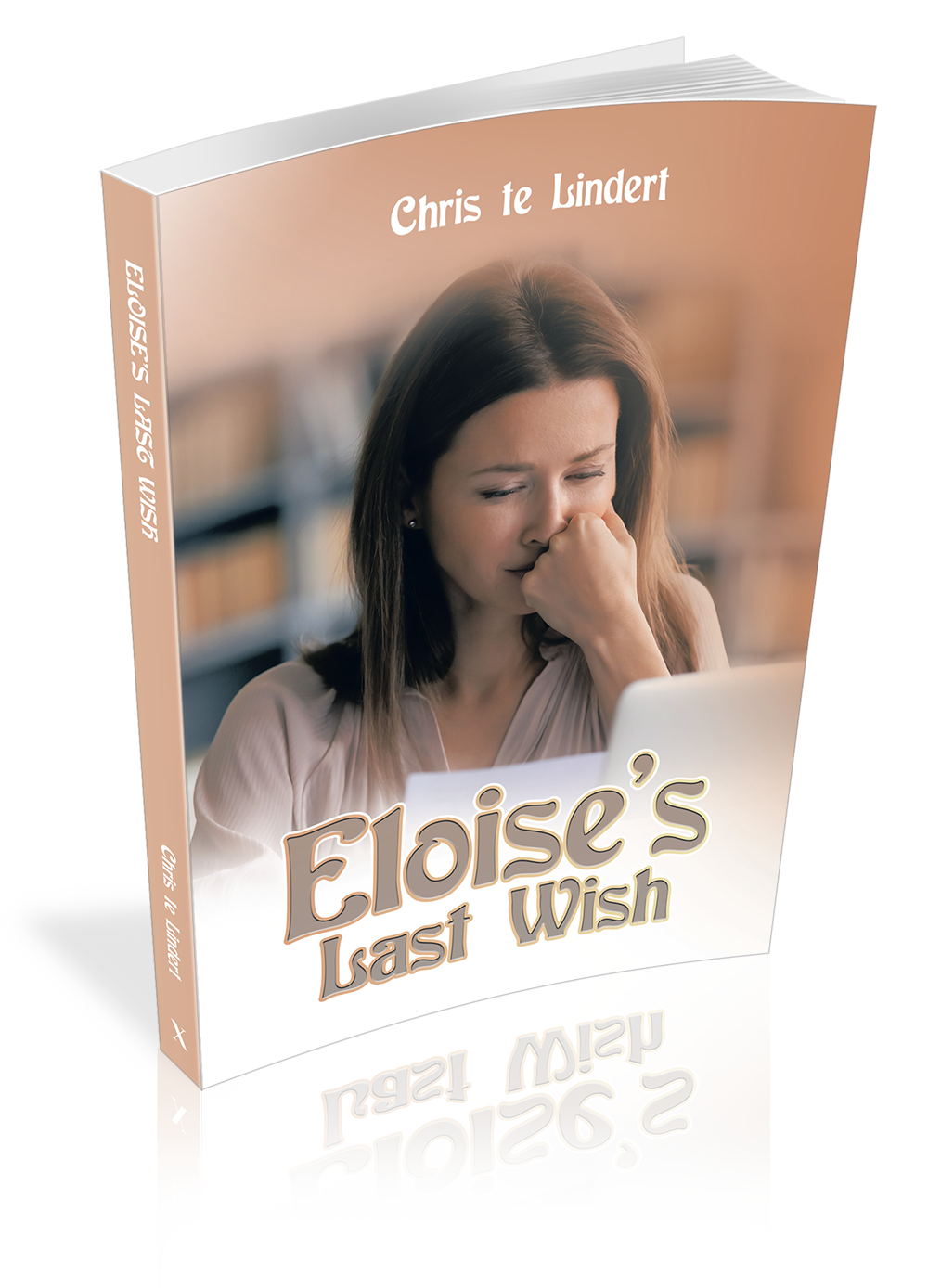 Eloise – a very young Melbourne girl went to stay with an older friend and work in Smithton Tasmania – to avoid the shame of being an unwed mother and possibility of being forced into an abortion by her own family to protect their reputation. When her son Michael was born, after a few short months, she knew that she did not have the means to keep him. And, that to take him back to Melbourne would mean a permanent separation from her family. Michael was adopted by a loving childless couple and grew into a loving father himself. Eloise, thanks to the letters she received from her friend in Smithton, was able to stay informed about the good life he was enjoying thanks to her most difficult decision to give him up. Despite her ongoing sadness, as she matures, she meets a very gentle man, Arthur, and they marry and have a daughter of their own. In turn her daughter Penny has three children of her own, the youngest of these, Charlotte, is very close to Eloise and at times lives with her. With the support of his parents, Michael makes two attempts to meet his birth mother, but is unsuccessful as Eloise fears the judgments of others should his existence be revealed. Instead, she leaves a letter addressed to Charlotte in her bookcase, telling her the truth and hoping that she will be the bridge between the two families. And so, Charlotte begins a journey of discovery about her extended family.
Pete & Ping's Moving Day
This book tells the story of the anxiety experienced by Pete and his jazz band figures, Ping a Japanese Japanese doll, Chester the toy clown and Snowy – a big, fluffy white bear at possibly being separated when Millicent and her family who own them are preparing to move house. The two boxes that appear in the pictures, or are referred to in the text represent those items going with the family and those being given away. Each toy expresses their fear of being separated from their friends who come alive to play each night while the family sleeps.